My Review on CloutEarn
I want to start this blog entry off by greeting you guys. Hi, how's it going! Anyways, thank you for visiting my site. I am happy that you are bettering yourself by reading up on ways to make money online.
I am glad that you are trusting me on your journey, and I applaud you for making the initial step by researching. Today, we'll be going over CloutEarn, a website that hopefully you can find as useful as I did.
This is one of the latest websites that pays you in exchange for online work. I have been trying out websites like these for years, rarely do they work.
There are some rare occurrences that I find a website that actually is legitimate. There are a lot of scams out there, that is why my job here is very important.
In order to help you guys succeed, I test out these websites hoping to find a new stream of income. Having several incomes should always be a go to. What better way to earn money than online? Let's find out if CloutEarn is actually legit.
What Is CloutEarn?
I found CloutEarn, the same way as most. My friend sent me a referral link and my skepticism at first deterred me from signing up right away.
After I witnessed the money that my friend made, I was honestly in awe. I even saw someone post about it on Instagram, and the timing was too coincidental for me not to at least give it a chance.
I am so happy that I took that leap of faith, cause it was so worth it in the end. The main thing that drew me to CloutEarn was the freedom. I could earn money my way, giving me way more control than any other traditional job could ever.
CloutEarn presents the perfect opportunity, to be able to make money from anywhere. That should be the dream for everyone, making money on the fly.
I can be at home or at school just racking up thousands of dollars, what a dream. Having this website as a second income source or even third can shift life drastically.
I can save more money and be prepared for larger purchases in the future or whatever life throws my way, assuming it is legit. Hopefully, this website is legitimate so my dreams can actually come true. I can start earning lots of money as soon as possible.
Signing up for CloutEarn
Signing up couldn't be simpler if you were worried about that. Their site makes it easy by putting the sign up where it is accessible for everyone.
CloutEarn's UX is amazing, giving a clear look to everything you would need. The organization is neat and simple, the descriptions are there, offering transparency into their company, and they even have real-life testimonies from their users to show both the good and bad of how they work. Any negative or positive experiences are outlined.
The company basically gave us full transparency. Allowing us to see what others are saying about them on the daily.
That is a trustworthy quality, they are honest. Showing us what other people are saying about them whether it is good or bad really helps me believe in their mission.
Seeing both sides of the equation helps us better understand what we are dealing with. Erasing most of the doubt from my mind can better help me experience this website to the fullest. I am still skeptical but my guard has been slightly lifted.
The CloutEarn Experience
Once you sign up, you get a referral code and a bonus. The code can be copied and pasted anywhere you choose, so don't use it sparingly.
You will lose out on so much money if you are hesitant to send this link, cause even a click translates into profit. You can send it or link it anywhere.
I've seen Facebook posts and even TikTok bios contain the link, so don't be shy. Frequent viewing translates into referrals, which you do need and also helps other people like you.
Sharing that link is a vital component in your earning process so don't be scared to pull the trigger in that aspect.
The more people you get to sign up under your referral link, the more money you get coming in. You can garner money by simply getting others to click on said link.
But, the system does check for cheaters so think twice before you think of cheating the system. You can suffer consequences and possibly lose your account and all of the progress you made if you are caught red handed, remember that.
Another way
Earning money is also as easy as clicking a button with CloutEarn. The website outlines the process by saying invite friends and try out apps, and it's really that straightforward.
CloutEarn has offers that literally take maybe a few minutes to complete. There's no way you can not earn with them.
Social media posts go crazy as well, as a single post can earn you around $25. In a span of a week and a half, I've earned an easy, cool grand. A little more actually, and that's just from casual use. Clicks and referrals add up quickly.
The offers that I mentioned before can add up quickly as well, as you can do them at any time and from multiple devices. You can complete surveys at any time, and they take no time at all. The offers are also done by testing apps. I think Candy Crush was one of the apps that I had to try to earn, and all I had to do was play it.
Aside from earning money, there is also a fun aspect to this website and I love it. You get to try out tons of games, a perfect situation.
Playing games for money from the comfort of your own home, can it get any better ? You have so much that you forget you are practically working.
Having fun on the job has got to be one of the best feelings out there, aside from a long night's sleep. These are the toppers on my pleasures list.
Payment Process
CloutEarn is an established company that has been around for a good time, that you can see from their list of affiliated companies.
When you join and get people to sign up, CloutEarn is gaining web traffic for these companies, hence the income stream.
CloutEarn doesn't cheat you out of your money like other websites, and they don't even ask for any payment whatsoever.
CloutEarn's payment services are as reliable as can be. I believe there are around 5 payment methods to choose from, but most of you (including me) will choose PayPal.
My experience with PayPal payments from them is that they are consistent with what they say. Once I cashed out, they gave me a date, and I believe my payment came the day before that actually.
If you ever have any problems, they offer managers that can assist you in getting your money, instead of leaving you stranded.
BONUSES
Aside from all of that, CE also offers cool bonuses and rewards for small things and achievements. For example, if you reach a certain number of referrals you can get a large bonus amount, which I think is real cool.
They offer incentives in order for you to work harder. This has got to be one of the easiest ways to make money online.
I would be a fool if I decided to not continue my CE journey. From now on, I am a CE member officially and regularly. This is one of the best ways to make money nowadays and I am fully going to take advantage of such an opportunity.
Final Statements regarding CloutEarn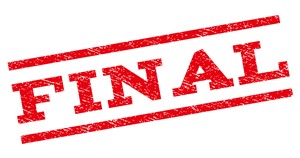 Today, or at least in this blog entry, we explored CloutEarn and found that it is a great site that you should use and get others to, or at least others that you care about.
I believe it can be a great side hustle for that extra spending money on the side. You might be missing out. This an opportunity of a lifetime. One that you should not pass on, think about it.
If you do decide to join this program, just know you are not in this alone. I am offering my assistance to you guys in any way possible.
Anything problems you have regarding the website, you can talk to me about it. We are all in this together. Making this journey easier for the next person is something I set out to do.
If you have any comments, concerns , or questions just let me know in the comment box. Or if you just want to say hi, that would be cool, just leave a comment.
Thank you guys so much for making it to the end of this blog, I hope you all have a wonderful day and keep earning out there, let's all make our bank accounts larger.