Hey welcome to my blog, Today I will be reviewing the highly anticipated and talked about website "StudentsEarnCash". My goal today is to find out whether this application is legitimate or another fraudulent website that wastes all of our time and sometimes our money. Continue reading to see my results of whether StudentsEarnCash is legit or a big scam?
What is StudentsEarnCash?
StudentsEarnCash is another survey website. You apparently get paid for doing tasks such as downloading apps, doing surveys, and also inviting others to join the app. For every person you get to join under your referral link you get a certain amount of money for and so on. Every time someone clicks your link you get paid as well. You alsing get paid by downloading apps and trying them out. Sounds like a sweet deal doesn't it ? Hopefully they hold up their end of the bargain as long as we are doing ours.
StudentsEarnCash is a perfect opportunity to advance in the world as a student. Life can be difficult juggling several things at a time, such as a job, bills, and rigorous coursework. With this website, you can make extra money on the side in order to afford the extra things needed when enrolled in school. Usually, college students have to cut back on expenses due to the low pay but high cost of living, it does not add up. With SEC you can now live the life you want while you are in college. Having something like this website is a blessing. You can now start saving more money and be able to make big purchases without having to worry about the next day. Let's hope it turns out to be all it says it is.
Sign up Process
The signup process for StudentsEarnCash is very simple and basically effortless. All you have to do is enter your first and last name, your email, and your desired username and password. Can not get much easier than that. A lot of times with these websites, they require you to put card information in just to sneak purchases in and not tell you why, so the difference in this website is quite refreshing. Based on the signup experience, I was ready to start earning money instantly.
StudentsEarnCash seems to have a good reputation online. There are several videos online vouching for their legitimacy. Also lots of blog reviews that plead for the legitimacy of SEC. On top of that the website has a bunch of payment proofs placed. So you can see that people are actually getting paid from them, in large quantities as well. I was ready to start making my own money with this website. Hopefully they hold up their end of the bargain and actually pay me.
My Experience with SEC
After signing up for StudentsEarnCash you are then taken to the dashboard where all of your tasks and activities will be scheduled for you. Also after signing up, you are offered a referral link to share with others to get them to join under your link. Every time someone joins under this link you get paid. Also every time someone clicks on this link you get compensated as well. You can send this link to anyone and everyone. You can also put it on several social media outlets for more exposure such as Facebook, Instagram, Tik Tok and more. The more places you share the link, the more likely you are to get others to join under it and help you earn more money. I shared my link with just about everyone and it paid off literally. Watching people join my link was very easy, I couldn't think of a better way to make some money.
When you share this link, make sure you are actually getting others to join and not just doing it yourselves, you can get penalized for cheating the system and even as much as banned from being able to earn money on the site. If you do it the legit way, you will make lots of money. Link sharing is very vital to the process and will garner you lots of money in the long run.
Alternative way to earn on StudentsEarnCash
As we all know, Survey Websites allow you to make money other ways. You can earn money by downloading apps and doing surveys. The website provides you with the tools needed in order to be successful, all you need is to be able to have patience and determination. The money comes as fast as Usain Bolt runs. In the dashboard you are given plenty of opportunities to complete tasks for compensation.
This as well is a very important component in the money making experience with SEC. You want to complete as many tasks as possible so you can earn as much as possible. Every way to make money on that website is very easy and should be utilized to its maximum capacity. I used SEC to the best of my abilities and sure paid off.
Payment Process
StudentsEarnCash payment process is quick and a very efficient one. Once you are ready to cash out and get your earning, you simply put in the request for it and moments after you will see your results. SEC has several different payment methods such as CashApp, PayPal, cash and even mailed checks. They're reliable when it comes to that aspect, I can attest that I have been paid from SEC.
SEC has several different proofs of payment on their homepage. You can see how so many others have been paid from them. They pay from several different methods.
Final Thoughts on StudentsEarnCash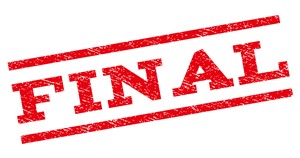 My final conclusion on the website StudentsEarnCash is that it is a legitimate website. You get paid for how much work you put in. SEC worked for me and I had a great experience while testing out this website. I think you would be missing out on a great opportunity if you did not take action on this website. StudentsEarnCash is a blessing.